Professional Artists Development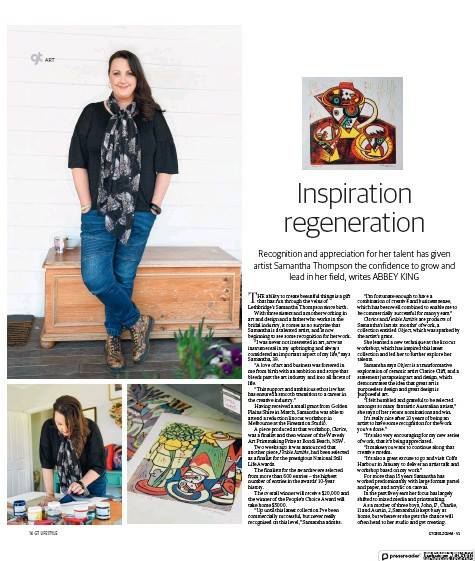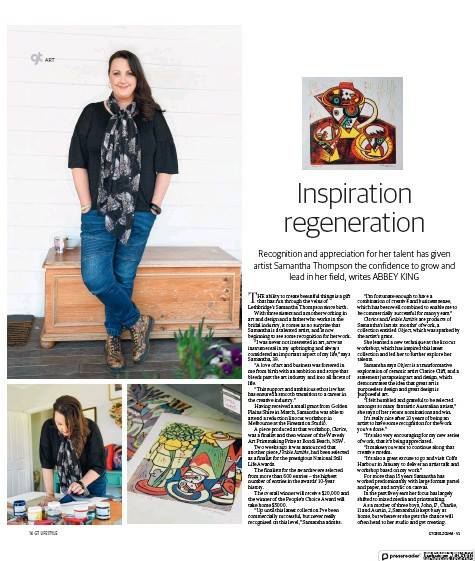 Professional Artists Development
Professional Artist Development
One on one sessions for professional artists. Sometimes we all need some advice, or a little push. Being a Professional artists can be an isolating endeavour. Perhaps you want to know how to get in exhibitions overseas? Are you looking a more community involvement in your practice and not sure how to find or apply for grants? Maybe your needing more of a social creative network to support mental health. Or are you wanting to break into a product range with your products?
If you are needing some guidance them please give me a call to see how I might be able to assist your arts practice.
A little about me,
I'm a regionally based professional artist, with a work history in design, marketing and local council. I worked for many years in an Australian deign brand, in retail, wholesale and international promotions. Working in a small design company means you learn many aspects for the business. I worked in fashion and I have also worked in local government, as a Arts and Culture officer. Despite the paid jobs and being a mother to 3 boys, I have always maintained my art practice. At one point, I owned and operated my own studio and gallery space in Saint Kilda, Melbourne. As part of my Council role, I have worked with and for many artists, either running exhibitions and events (Like Art Trails and openings) in regional spaces. I have written high level policy for the art and culture industry and I'm currently a consultant to small creative businesses and local and state government organisations.
I have also had the pleasure of running workshops in art and creative business for many years, in groups or privately. I have worked in schools and leaning spaces. Being a successful professional artist means you need to diversify. The great news is being exposed and welcomed into some wonderful opportunities that only creatives get to see. I love my job and I'm passionate about sharing my varied experiences with small business and emerging artists. Please refer to my BIO page for my artist history
Testimonials
"I've worked with Samantha over many years, to help develop my arts practice. Her honest and down to earth approach to the art industry is refreshing and has helped my art business in sales and also understanding who I am, and what I offer. Cant recommend her enough."
— Helen Esher
"Through her role as Arts and Culture Officer at Golden Plains Shire Council Samantha demonstrated a genuine passion for providing opportunities for local young people to explore and develop their creativity.

Samantha worked alongside the Youth Development Team to create a variety of engaging community programs, workshops and events to build skills and showcase the creative talents of young people.

Samantha has strong youth development practices and a wealth of knowledge and experience to share with her audience. Subsequently, positive outcomes have always been achieved when working with Samantha."
— Mark De Campo Senior Youth Development Officer Golden Plains Shire Council
"Thank you for all you have given to create a creative space for all that have used. It's been great working with you .Thank you Samantha x"
— Bev loveday - BOP Artist
"Samantha is both a consummate professional and a true creative. Combine this with a wealth of experience negotiating with arts and government organisations and you get an invaluable asset for anyone wanting to turn their ideas into concrete realities. Can't recommend Samantha highly enough. "
— Sarah Hart Creative
"It was an extraordinary day for me yesterday at the professional development workshop and couldn't have come at a better time to completely inspire me and motivate me to continue pursuing art. "
— ALLEGRA DE LEUCIO - Emerging Artist